« こんなのを待っていた!遠隔林檎操作卓 | メイン | くすぐりエルモ »
2006年12月16日
赤坂白蛇庵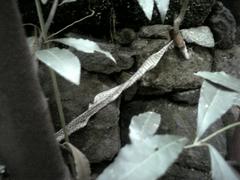 うちのささやかなる庭に白蛇の抜け殻がっ! ちなみに財布に入れておくと金運向上のお守りにもなるらしい。 こんな所にもまだいるんだなぁ。びっくり。
投稿者 KQZ : 2006年12月16日 15:20 | [EDIT]
トラックバック
このエントリーのトラックバックURL:
http://www.authenticbar.com/kqz/days/admin/mt-tb.cgi/1374
コメント
Probably the most helpful in addition to up-to-date information I came throughout on this topic. I am certain lucky that I saw your article by chance. I'll be subscribing to your personal rss feed so that I can have the newest posts. Enjoy the whole lot here.
投稿者 Earleen Oppenlander : 2011年05月20日 18:05
Congratulations for the excellent weblog posting! I discovered your submit actually fascinating, I think you're a intelligent writer. I add in your weblog to my bookmarks and will return inside the lengthy term. I want to encourage you to continue that marvelous operate, have an excellent day!
投稿者 Titus Hopkins : 2011年06月30日 00:51